Trio Wrestles State Again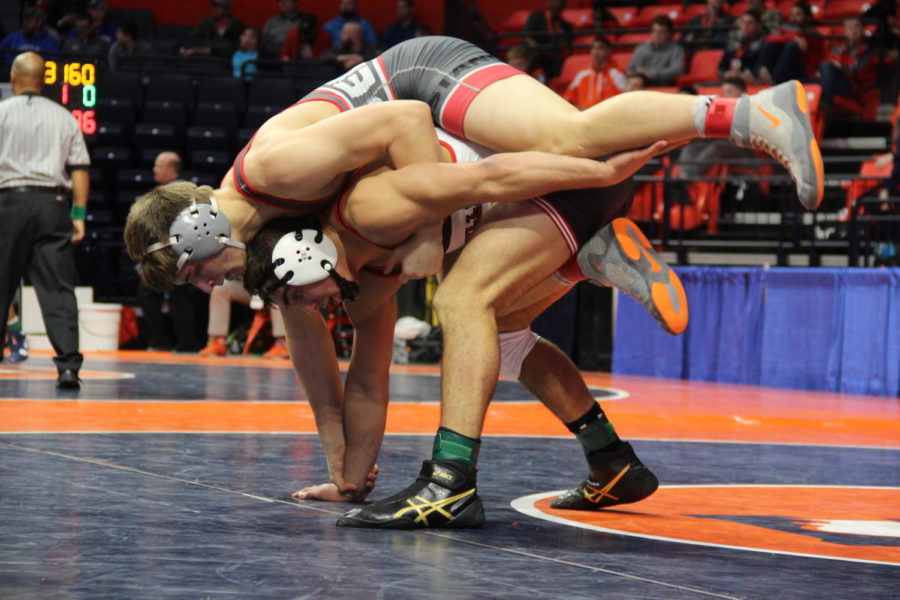 The dynamic trio of senior Dane Durlacher and juniors Reese Durlacher and Logan Kvien made another run at the IHSA Individual State tournament for wrestling at the University of Illinois in Champaign the weekend of Feb. 15, after all three competed at state last year.
"It felt pretty good to do it again along with the same teammates who made it the year before. It's a great experience going to Champaign," said Reese Durlacher.
Dane Durlacher, in his last year of high school wrestling, said he hoped to achieve the goal of being a state champ but fell short in his quarterfinal match, losing 14-8 to Nain Vazquez of Montini High School.
Reese Durlacher and Kvien also fell short of their goal of being state champs when they lost in their quarterfinal matches.  Although the boys didn't achieve their goals of being state champs, Dane Durlacher placed third at 106 pounds with Kvien placing fourth at 182 pounds.