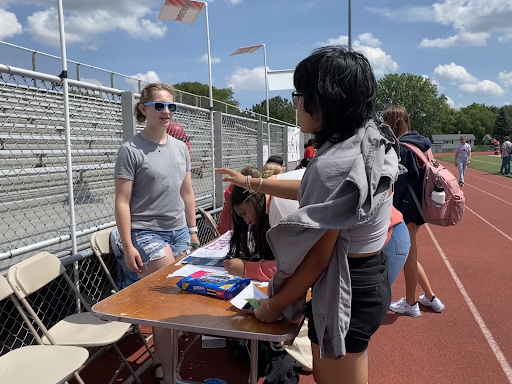 Follow the yellow brick road! Well, more like follow the red running track. The sights surrounding the track-- rows and rows of tables, signs swinging in the wind, pens rapidly scribbling down names and students walking...
  The Mundelein community welcomed back the Mundelein Art Festival where 45 artists showcased and sold their own art, including paintings, sculptures, jewelry and other various craft items.Students from Mundelein High School...
  On September 12 and 13 Mundelein Theatre performed student-directed one acts that consisted of comedy, drama, romance, life and death. The One Acts consisted of six short...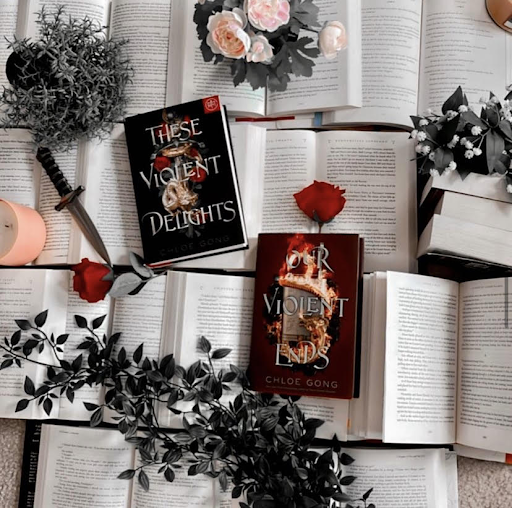 Minor spoilers ahead!     "These Violent Delights" by Chloe Gong is perfect for anyone who loves action, romance, betrayal, and enemies to lovers. It's...
Megan Burns, Print Editor-In-Chief
September 20, 2022 • No Comments
   As you walk into the cafeteria, tables have been flooded with students and conversations echo throughout the room. One thing is clear, though: more students sit in here than last year.    Although...
September 20, 2022
Reliable resources for the future
September 20, 2022

Loading ...