The Journey of a Book Inside Fremont Public Library
Fremont Public Library is a place frequented by MHS students to study, get books and just hang out with friends. 
Karen Bolton, circulation manager at Fremont Library, said of her experience working there, "I enjoy working here; I've been here for a long time. You know it's just a great way to get to know the people in the community. The library's a great place." 
Fremont Library first opened in 1955, but the current building was opened in 2001. The library is located at 1170 N. Midlothian Road in Mundelein. While the library offers video games, magazines, and other such material, its main offerings are books. This photo essay will follow the books' paths from return to reshelving into another patrons' hands.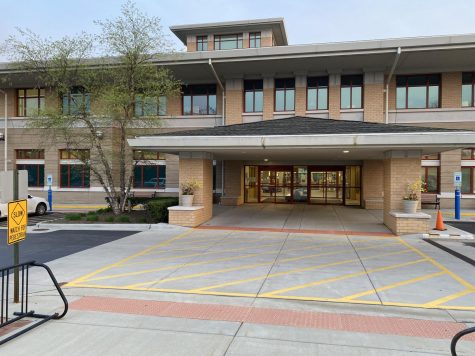 Photo by William Fisher
Dazzling Doors: The first step in the book's journey is the front of the library and its sliding doors. To the left of the entrance is a lake whose wildlife are documented on posters near the windows facing the lake. Christina Olson, the young adult librarian at Fremont Public Library, said she chose to pursue a career at the library because "I enjoy working with kids and teens, and I've always loved reading. This job is the perfect combination of those aspects."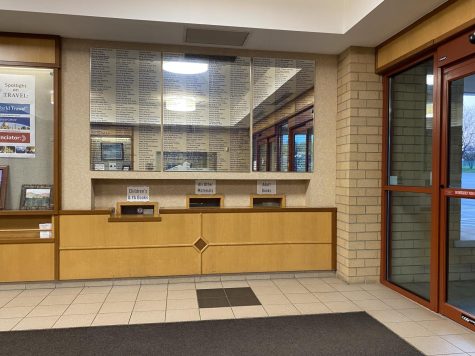 Bountiful Bins: The next step for books are the return bins, located immediately inside the library. There are three categories into which materials are put: Children's & YA Books, All Other Materials and Adult Books. Above the bins is a list of donors whose names were formally on tiles outside the library. To the left is a display detailing events related to the library.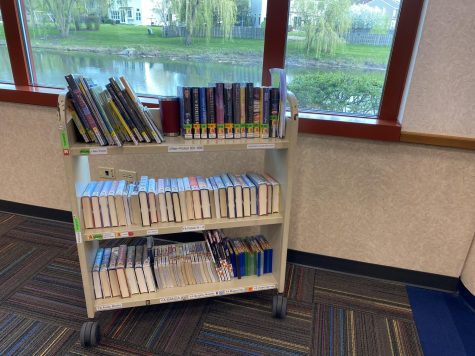 Photo by William Fisher
Thorough Travels: Once the shelving cart is full of books, the book then travels around the library through the sections the cart holds as materials are organized back on the shelves. This cart holds Youth Nonfiction and teen materials, like books, manga, video games, etc.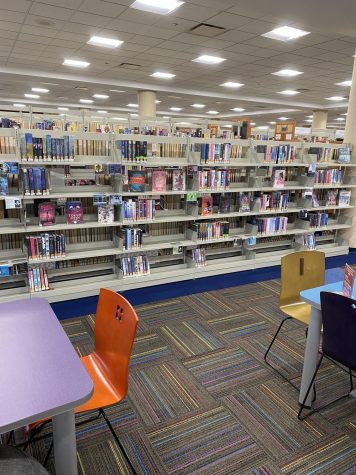 Photo by William Fisher
Superb Shelving: Next, the book is placed on the shelf where it belongs in alphabetical order based on the author's name. The teen section pictured has shelves full of materials for teens, tables and chairs, and computers. The tables, chairs and computers are all reserved. Christina Olson, the young adult librarian at Fremont Library who manages the section, said,  "I hope to offer teens several things- interesting books and materials, fun and/or educational programs, and a welcoming and friendly space/environment."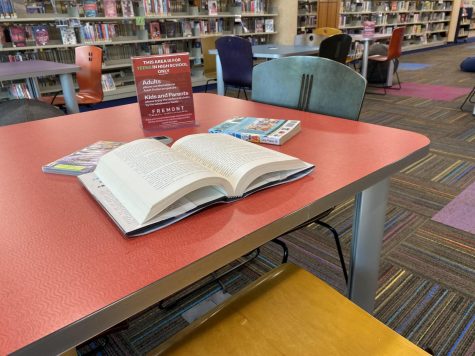 Photo by William Fisher
Rad Reading: Finally, the book captures the eye of a patron and is picked off the shelf to be enjoyed along with other materials, like video games or magazines, in the comfort of the Teen Section. Aldre Delos Santos, sophomore at MHS, said, "The teen section is a fun place to hangout and study with friends."